Mastering Personal Branding for Single Men
Get a Membership Code!
To receive a membership access code please signup under pricing or login if you have an existing membership.
Register for this Event
Please visit the Events Website to purchase tickets to this event.   If you have a member access code, enter it by clicking the blue "promo code" text after you click get tickets.
Join us for this Singles Branding Workshop for MEN only!
***Smitten Singles Members are eligible for registration discounts*
Join us for an exclusive and engaging personal branding workshop hosted by professional personal brand coach & stylist, David Allen Tracy. This workshop is tailored specifically for single men who are looking to enhance their dating presence. This workshop aims to equip participants with valuable insights and practical tips to make a powerful first impression, dress appropriately, understand the importance of colors, navigate first dates and Smitten Singles events, succeed in speed dating conversations, and master essential dating etiquettes.
Don't miss this opportunity to take control of your dating journey and project your best self. Register now for our personal branding workshop for single men and embark on a path to dating success.
First Impressions:Learn the secrets to making a lasting impact during initial encounters. We will delve into the psychology behind first impressions and provide you with actionable strategies to exude confidence, charm, and authenticity.
Dressing for Success:Discover the art of dressing for your body type and learn how to select the right attire, including belts and shoes, to enhance your personal style. Our experts will guide you on how to make intentional fashion choices that leave a positive and memorable impression.
Colors That Work for You:Unleash the power of color psychology and understand how different shades can influence perception. Gain insights into the colors that complement your features and personality, helping you project confidence and attractiveness.
Showing Up for First Dates and Smitten Singles Events:Discover the effective ways to present yourself on a first date or at social events as a confident and engaging individual. We will cover topics such as body language, grooming, and preparing mentally to create a remarkable connection with your potential partner.
Conversation Tips for Speed Dating:Master the art of conversation and make a lasting impression during speed dating events. Our expert coaches will share valuable techniques to initiate meaningful conversations, listen actively, and leave a positive impression within a limited timeframe.
Etiquette Essentials:Learn the essential etiquettes that will set you apart in the dating scene. We will cover key aspects like handshakes, dining table manners, paying or splitting the check, and when and how to discuss financial matters with your date.
Your registration is required for this event. Tickets are $50 for non-members, $45 for Intro Members and $40 for Smitten Singles Essentials and Premier Members. The week before the event, a Smitten Singles representative will reach out to you with a questionnaire!
Our Host: David Tracy is a serial-entrepreneur and an award-winning marketing and advertising strategist with a global client base. His specialty is curating effective, in-depth marketing campaigns that bridge international and cultural gaps. He is well-equipped to dive deep into consumer psychology in order to understand why people from many backgrounds gravitate toward certain aesthetics, design and marketing methodologies, and then translates this into effective brands and marketing strategies whether for businesses or personal brands. Beyond marketing, as a business consultant he has provided in-depth business coaching to over 200+ start-up companies and businesses that were seeking to scale or transition. David is also a keynote speaker, personal brand coach & stylist and podcast host.
SPACE IS EXTREMELY LIMITED – REGISTRATION IS REQUIRED
Follow Smitten Singles on Facebook!
Participation in this event does not guarantee increased success in dating.
To join our network of singles please visit thesmittenproject.com. Once you have signed up for Smitten Singles membership, you will be able to view a code that will allow you to purchase member tickets to this event.
Tickets to this event are non-refundable. By attending this event you agree to abide by the Smitten Terms of Service. Smitten relies on our members attending events for which they have purchased a ticket. This ensures that we are able to continue to offer events that attract both members and business partners. The Smitten Code of Conduct requires members to notify us if they are unable to attend an event for which they have reserved a ticket. Questions about this event may be directed to info@thesmittenproject.com.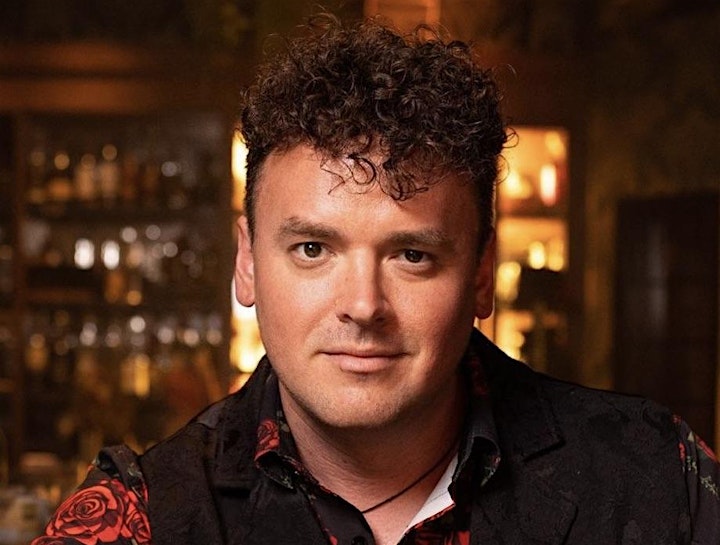 Get a Membership Code!
To receive a membership access code please signup under pricing or login if you have an existing membership.
Register for this Event
Please visit the Events Website to purchase tickets to this event.   If you have a member access code, enter it in the Promo Code box and hit apply. You will see this box after you select get tickets, or as a pop-up if only member tickets are available.